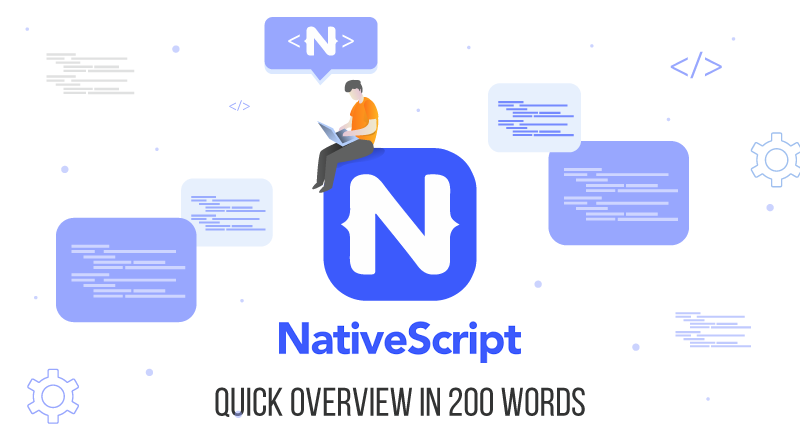 Popular for building truly native apps with JavaScript, NativeScript is one of the widely-used and well-known frameworks for front-end, cross-platform development.
It was developed by Progress in 2014, named a "visionary" in Gartner Magic Quadrant for Mobile App Dev Platforms (MADP).
It allows direct access to all native platform APIs using JavaScript, TypeScript, or Angular, offering superior native-like experiences on web, iOS, and Android.
Advantages:
Easy learning curve
Backed by a strong community
Fully native performance
One code, multiple platforms
Direct 100% access to iOS and Android APIs
Rich support for JavaScript, TypeScript, Angular, Vue, and CSS
A wide range of plugins and templates for faster development
NativeScript is giving tough competition to the frameworks like Ionic, React Native and Flutter.
Due to the use of XML for platform-independent UIs, Angular and Vue.js integration, reusability of code, and native performance, NativeScript is popular among developers and enterprises.
Popular apps built with NativeScript:
Triodos Bank, Daily Nanny, Sennheiser, MyPUMA, Portable North Pole, SAP
Limitations:
Apps are larger in size than native apps
Dependencies on plugins
Debugging issue of an app
It offers freedom to choose the architecture based on the requirements.
A Good Read: React Native vs. NativeScript vs. Ionic