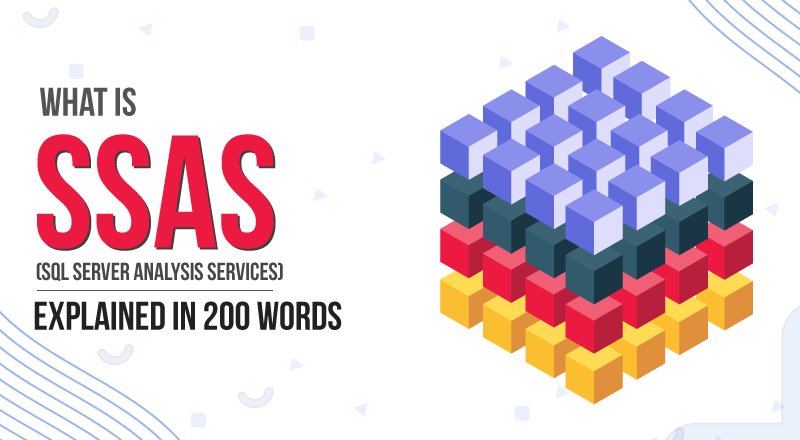 SQL Server Analysis Services (SSAS) is an Online Analytical Processing (OLAP) and data mining tool in Microsoft SQL Server.
SSAS creates cubes using data from data marts / data warehouse for in-depth and quicker data analysis.
Installed as an on-premises server instance, SSAS supports tabular models at all compatibility levels, multidimensional models, data mining, and Power Pivot for SharePoint.
SSAS helps build Multidimensional OLAP (MOLAP), Relational OLAP (ROLAP) and Hybrid OLAP (HOLAP) architectures.
Its architectural view depends on a 3-tier architecture, consisting of RDBMS, SSAS and Client.
Process Steps Using SSAS
Read data from a dimensional model
Configure a schema in BI development studio
Create dimensions, measures and cubes from the schema
Fine tune cute as per needs
Implement the cube
Major Terminologies
Data source, data source view, cube, dimension table, dimension, fact table, level, measure, schema etc.
Types Of SSAS Models
Multidimensional data model
Tabular model
Features
Can be used with different wizards
Flexible data model creation
Permits working on client-server mode or offline mode
Offers backward compatibility at the API level
Gives dynamic structure, Ad hoc report, Shared metadata, and security features
Don't miss out on our detailed article: All About SSAS In An Easy Manner