CEO's Speak: Envisaging Cloud-Enabled Digital Transformation
Updated
September 30th, 2022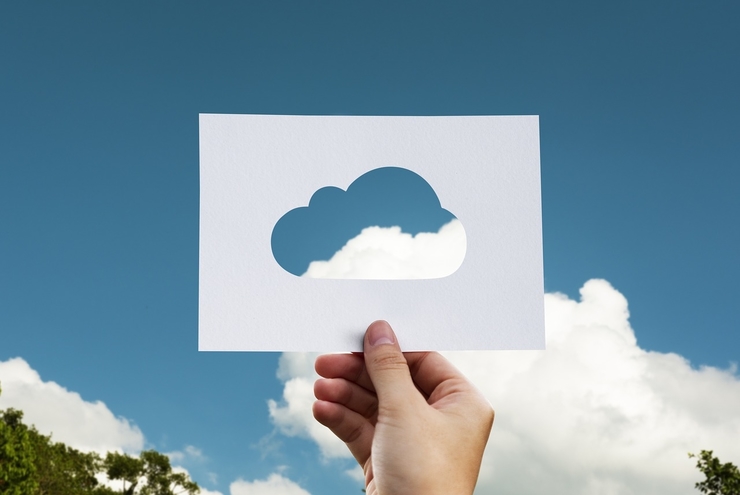 Ubiquitous digital connectivity and Digital-First mindset make it imperative to think about how digital transformation has disrupted the entire economy and lifestyle. It looks like a miracle to witness how traditional systems and old communication mediums are replaced by more efficient, faster, and secure digital systems over the years. I believe that most impactful technologies have played a key role as an enabler of digital transformation and one such innovative technology of this time is cloud computing. It has been transforming every sector radically with its potential to manage application, data, and infrastructure.
Cloud has made digital transformation easier by providing on-demand delivery of storage, apps, IT resources, and computing power through the internet. For most of the organizations, be it a small vendor or giant enterprise, the cloud offers the opportunity to really 'transform' and not just leverage reduced cost and faster execution benefits.
Today, for most of the businesses, the focus is not only on how to improve business processes but, how an organization deals with data is of key importance. This entire shift from floor-occupied servers to on-demand and 'pay-as-you-go' resources made a clear path towards the digital-first future.
We are observing fundamental changes in everything – revolutionary real-time streaming services, more accessible smart classes, advanced healthcare, and faster storage-retrieval of data. With flexible and innovative models, it acts as a backbone to other emerging technologies and digital-aspiring enterprises.
In the last couple of years, the majority of the businesses have adopted cloud and surprisingly, the government has taken cloud into consideration to make services available, transparent, and faster compared to current ways.
By 2020, 67% of enterprise IT infrastructure and software will be for cloud-based offerings, according to IDC, leading market intelligence company.
Government organizations across the world are relying on cloud to improve their services and the U.S. Government is the prime example of early adopters of cloud. The Indian Government has also represented their inclination towards the use of the cloud to make their services more transparent, available, and efficient via 'Digital India' initiatives.
I am surprised to witness the fundamental change in how we are making transactions and receiving benefits from the Indian government directly in our bank accounts. The Indian government has already launched BHIM App and UPI (Unified Payment Interface) that are reshaping financial operations through electronic payments. Almost majority of the Indian citizens are now aware of online payments and how to leverage benefits provided by Indian government such as better healthcare, low-cost housing plans, digital governance, enhanced agriculture, virtual classes, universal identification, affordable internet connectivity, and so on.
Here also, we are observing a lot of changes in our own city, Ahmedabad, right from eChallan through smart traffic management, software technology parks, apps for women safety, Penalty system to prevent spitting on roads, online document verification, and payments – many such significant initiatives are showcasing digital inclusion.
Whenever we are talking about digital transformation, the cloud acts as a platform, making actual transformation happen. Because of the adoption of cloud, information and processes are more accessible, transparent, and faster. And this will help the government to create a super-clear picture of better governance by taking healthcare, safety, payment transparency, and engaging education resources into account.
The cloud market is rapidly evolving, offering attributes like the ability to scale, collaboration, security, and flexibility to the enterprise regardless of industry and size.
With a leading role to activate digital transformation, the cloud will be transforming more businesses, empowering them to leverage modern ways to cope with the increasing volume of data and build digitally-enhanced IT infrastructure.
If we are looking at, say, a bigger picture, the cloud will create millions of jobs in the future with more strategic roles. Data sovereignty became important at present and its management requires sincere efforts from the government as well as private bodies. I think the cloud can help here, too.
I envision that the cloud market will continue to reach greater heights with its potential to become one of the widely-adopted technologies across industries. Organizations are experimenting and deploying agile and adaptive cloud solutions that will truly transform how they deliver to their end users.
Cloud is leading digital transformation and we can't agree more on this. I hope organizations can realize cloud computing's transformational approach to every aspect of business and leverage the benefits it has to offer to the modern world.

SPEC INDIA has established its presence 30 years ago and today, We're one of the trusted partners in providing modern, value-added enterprise solutions to Fortune 100 companies, SMEs, and Startups by covering a multitude of technologies, domains, and services.