Rang Barse- Holi at SPEC INDIA 2023!
We at SPEC INDIA celebrate all the festivals to their fullest. Holi marks a special spot in our calendar being the first festive celebration of the year 2023 at SPEC HOUSE. The SPECtorious group has put together days of effort to execute every aspect of the HOLI celebration from colors, and beautiful decorations to bites and the HOLI special thandai.
We all got together with a high celebratory spirit in our minds to fill our surroundings with colors!
Holi is one such festival that allows each consultant to leave everything behind and embrace friendship as well as offer an opportunity to break the ice and bond with each other on a personal level. This is what our SPECalites did!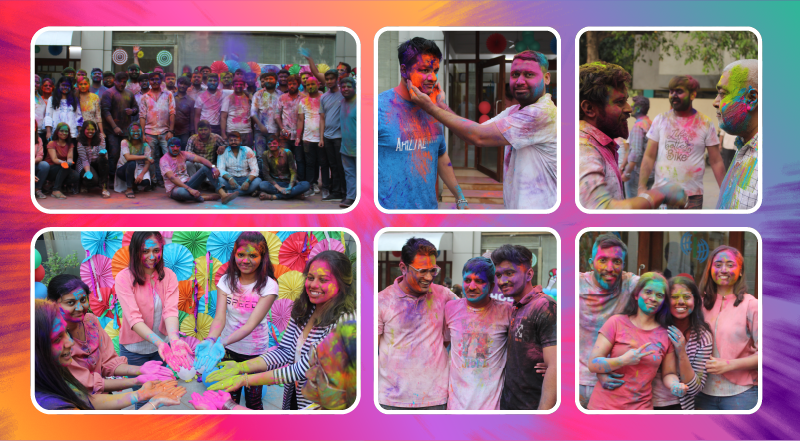 The enthusiasm, fun spirit, and festive vibe were further pumped up with good music. Milind Shroff – our CEO applauded our efforts and celebrated with the consultants to the fullest, making the moments very special.
The endless selfies, color bombs, color sprinkles, Holi special music, mouthwatering food, and high energy for hours were what it looked like. Words are not sufficient to express the feeling of colors all around us.
Let us leave everything behind and celebrate HOLI to reconnect with each other.