Say NO to single-use plastics, YES to reusable.
At some point, we have all witnessed the increased presence of plastic around us. Whether it be the oceans, rivers, forests, gardens, or even our surroundings. The impact of this is horrible – the creation of microplastic, increased deaths of ocean creatures and terrestrial wildlife, increased chemical pollution and probability of extinction of endangered species, and more.
Not just wildlife but also humans are affected by the toxic chemicals present in plastic causing obesity, infertility, diabetes, and even cancer. The horrors of plastic do not end here. This is the reason why it becomes inevitable to adopt alternatives to daily-use plastic products that are not only reusable but also safe for humans, animals, and the environment.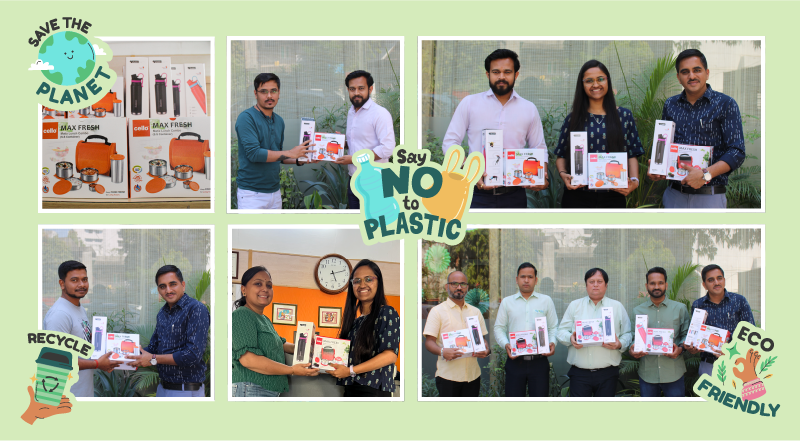 SPEC INDIA always finds ways to do its bit for the good of the environment. This year our CEO distributed stainless steel water bottles and tiffin boxes as an effort towards going green and using less plastic. Milind sir ensured we all switch to reusable eco-friendly water bottles and tiffin boxes.
Each SPECalite wholeheartedly understood the responsibility towards mother nature and switched to reusable eco-friendly water bottles and lunch boxes.
Every small bit of such effort would eventually help us to make our environment CLEAR and GREENER for generations to come!
All SPECalites request you to switch to reusable eco-friendly products, especially the ones that you use daily.