SPEC Celebrates CEO's Bday with Go Green Initiative
Birthdays are always special; fun-filled moments and lots of memories to cherish thereafter.
21st June, our CEO's birthday was one such occasion which brought us all together once again for a grand celebration. To make the event more happening and special, our enthusiastic SPECtorious team planned the celebrations well-in-advance.
The aura was joyous and all of us were filled with excitement. The day began with a wonderful surprise to the CEO as the team beautifully decorated his cabin which brought a big smile on his face. The fun continued as we all got-to-gather in the evening to cut the theme-based cake "grow trees".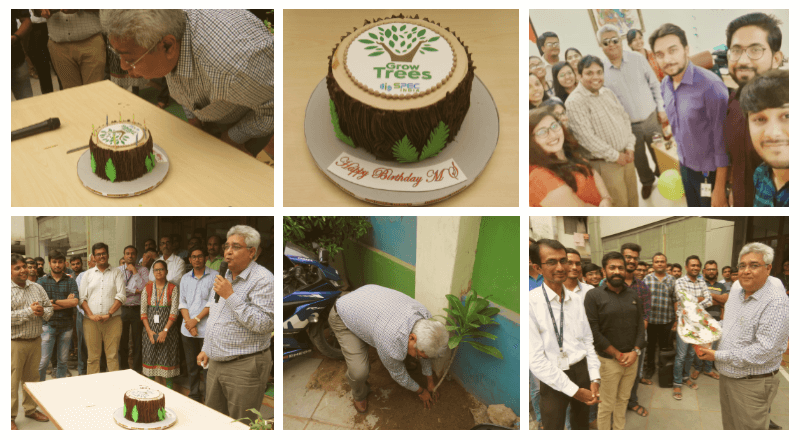 The celebrations were at their peak but amidst commemorations, a noble cause was initiated for the betterment of the environment that is to plant trees. Supporting the cause SPEC family gifted the CEO a plant and SPECalites even intended to plant and nurture trees to support the generous cause of tree plantation. As this campaign was initiated by him, he himself planted the first plant in the SPEC premise.
The fun-packed event was then followed by scrumptious snacks and delicacies. Thus, the evening ends with lots of smiles and many happy faces.
We SPECalites whole-heartedly thank him for the wonderful support, inspiration, guidance and his visionary leadership. We wish him good health and happiness in the years ahead.
As we winded this magnificent event, we look forward to many such events, giving us reasons to get together and strengthen our bondings and contribute towards the betterment of the organization and society.