SPEC INDIA Enjoys A Fun-filled Event Celebrating the CEO's Birthday
As we proudly traverse through the fourth decade of existence, here we are, celebrating our CEO's birthday with pomp and happiness. Reminiscing 30 years of sustained IT services and solutions that we have been offering, we @ SPEC INDIA had a gala time rejoicing the well-planned get together on the wonderful occasion of our CEO's birthday.
We began the celebrations by decorating the CEO – Mr. Milind Shroff's cabin with an attractive and professional theme, which took him by surprise. The fun continued as we all got together in the evening and loudly cheered the CEO's entry into the gathering. The highlight of the get together was the trendy and theme-based cake that showcased 'Technology' as the theme, with different technologies displayed all over. It was a wonderful feeling as we gifted our CEO with a lovely wall painting from a renowned artist and a scrapbook with wishes from the SPECalites.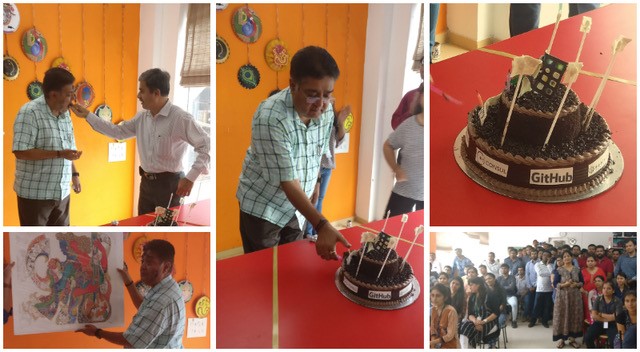 There was poetry in the air, thanks to some talented SPECalites. Teams played Pictionary demonstrating the wonderful 'artist' spirit hidden in them. And then there were some delicious snacks enjoyed by all.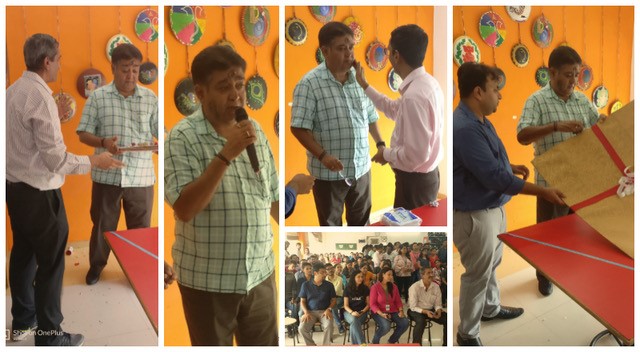 We wish Mr. Milind Shroff a successful year ahead and look forward to take the organization to new heights under his guidance and vision, enhancing our services and solutions by implementing cutting-edge technologies and innovations.
We have been offering consistent and sustained world class software services for more than 3 decades now. Our versatile solutions offer a completely new perspective to businesses powered by our core expertise. As an ISO 9001:2015 company we ensure process driven approaches in all our delivery & quality assurance practices and testing; ensuring quality at the helm of every project.