SPECalites Rejuvenating at a 3 Day Trip to Kumbhalgarh
"Sharing adventures means enjoying them 100% more." – Unknown
SPEC INDIA has always prioritized positive workplace culture.
Picnics and weekend gateways are opportunities to maintain positivity at the workplace by allowing consultants at SPEC HOUSE to rest, relax and rejuvenate. Apart from the feel-good factor, their trips tend to lift the barrier of communication among colleagues and provide them with a mental-health break.
On 3rd Feb 2023, SPEC India organized a three-day trip to Kumbhalgarh in which 125+ consultants participated.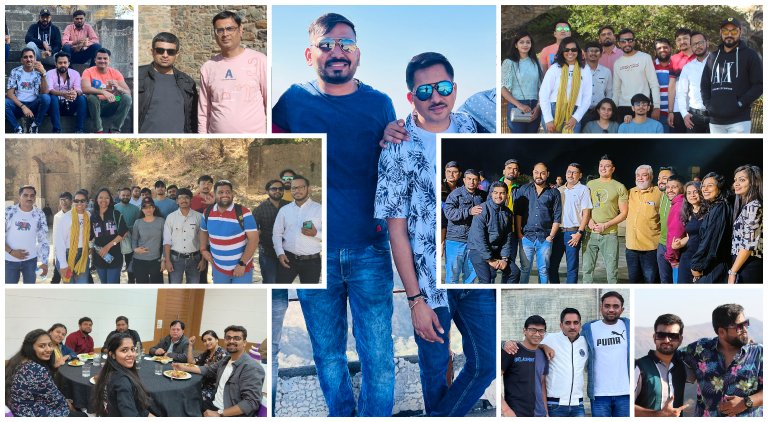 We began the trip in the morning when we reached Udaipur and stepped out to have breakfast in the shivering cold! Reached resort Via Lakhela to the fantastic view of the lake and mountains in the front. We arrived and relaxed till evening until it was time to rock and roll at the DJ night and have good food.
We were up to adventure and seeking scenic views for Day 2 followed by a Surprise!
A small trek to Kumbhalgarh fort, exploring the rich history and reaching 3,600 ft above sea level to get a spellbinding 360-degree view of nature at its best. When just we were ready to call it a day, the management team at the resort organized a surprise DJ night for us!
We all grooved to the music and ended Day 2 with GARBA!
It was the hardest goodbye!
Ended the trip by exploring the culture more at Haldighati on our way back.
Also, the bus fun – UNO, dumb sheraz, antakshari, and dance.
SPEC geeks are back with boosted productivity and new long-lasting bonds.