SPEC INDIA's International Women's Day Celebration
"There is no limit to what we, as women, can accomplish."

– Michelle Obama, Former First Lady of the USA
SPEC INDIA's "SHE SQUAD" gives a substantial contribution to the growth of the organization, we at SPEC recognize and celebrate it out loud!
International Woman's Day celebration at SPEC INDIA was special as always!
This year we decided to treat our beautiful ladies to their favorite chocolates and roses! We added the cherry to the cake with a card that had a very special note for them.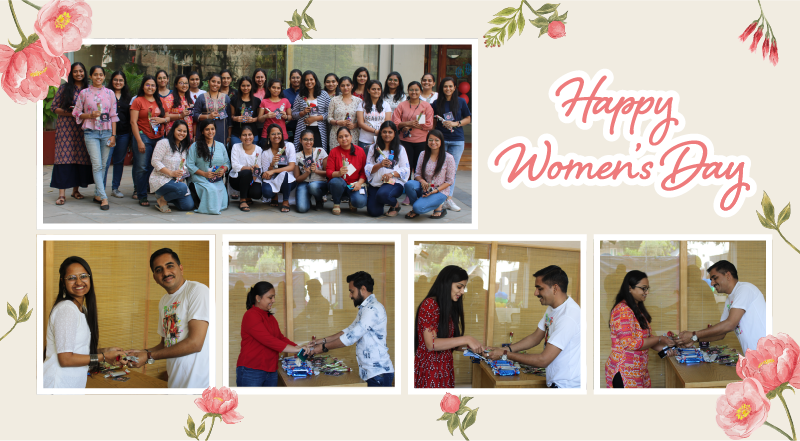 As of today, we as women are way ahead of the times when the women's rights movement was initiated after realizing the issues like gender equality, reproductive rights, violence and abuse against women, women's education, and more. But it took us more than a hundred years to achieve where we stand as women today and still there is a long way to go as filling the gender gaps is not an easy task.
In no time women discovered their inner potential and put their limits to test which can be better put in the above words by Michelle Obama.
As a result of which today women have been part of top management positions, executive positions, boards of directors, task forces, the military, and much more. Not just that there has been a drastic increase in women's literacy and employment rates over these years.
Let us all be a part of this global effort for positive change that every woman can be proud of.