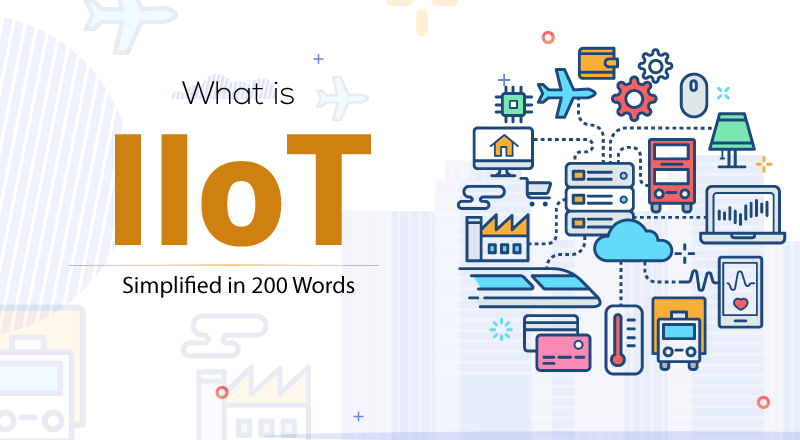 Industrial IoT (IIoT) refers to the extension and use of IoT in the manufacturing industry.
It is actually machine-to-machine communications where machine interacts with other machines or objects in order to produce the data.
IIoT automates, speeds up and redefines the ways machines communicate with each other.
The huge volume of data gets generated and that data gets processed and analyzed to make decisions faster and precise.
The goal of IIoT is not just to make machines smarter but also help in the reduction of human errors and manual labour.
Cyber-Physical System, Cloud Computing, Edge Computing, Big Data, and AI and ML are key technologies used for implementing the IIoT
Architecture Includes:
Device Layer
Service layer
Network Layer
Content Layer
IIoT Applications are generally used in Facility management, Inventory Management, Supply Chain, etc.
Companies like IBM Corporation, Intel, GE, etc. are implementing IIoT to increase productivity.
Advantages
Cost Reduction
Shorter time-to-market
Increased Operational Efficiency
Deeper Performance Insights
Predictive Maintenance
Reduced Downtime
Limitations
Connectivity
Data Storage
Security Vulnerabilities
Businesses that embrace IIoT are sure to improve operations and enhance product quality.
A Good Read: Industrial IoT (IIoT): Higher Productivity. Higher RoI