What Is Omnichannel? Simplified In 200 Words
Omnichannel is derived from latin "Omnis" (every) and Omnichannel means amalgamation of physical and digital channels to provide customers with a seamless shopping experience.
Omnichannel focuses across offline -online channels to create a connected experience.
Customers can simultaneously use different channels, starting their search at a channel and finish the purchase at another.
Omnichannel goes beyond brick-and-mortar stores to mobile browsing, online marketplaces, social media ,etc.
Scenarios of Omnichannel
Customers can browse online; get in-store coupons to use online and in-store pickup.
Purchase later after browsing in-store
Gets the reward points via in-store purchases.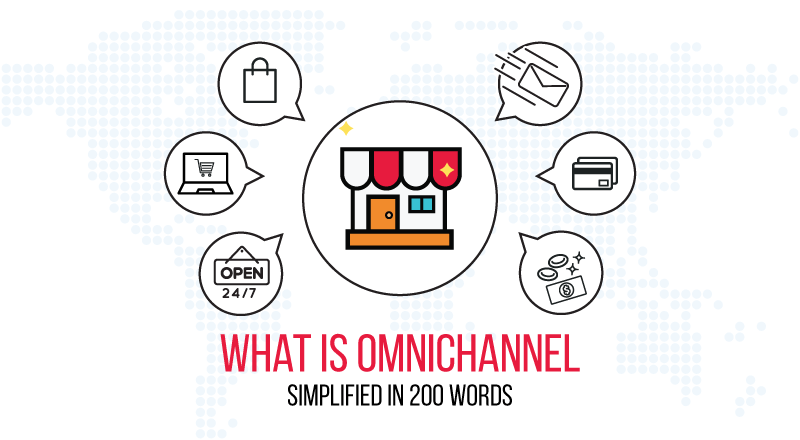 Omnichannel helps to understand shopping patterns, in-store habits, etc. and bridges the gap between online and offline retail.
It shares the data between all the channels enabling retailers to do business in a way they want.
With the centralized data system, retailers can collect the data and approach them at the right time on right channel.
Advantages
Improved sales
Better data collection
Enhanced Productivity
Real-time insights
Cross-channel insights
Strong data strategy, latest technologies, intelligent marketing, are the keys to succeed in omnichannel retailing.
Oasis, Macys, Amazon Go, Target nailed it in providing omnichannel experience.
SPEC INDIA, as your single stop IT partner has been successfully implementing a bouquet of diverse solutions and services all over the globe, proving its mettle as an ISO 9001:2015 certified IT solutions organization. With efficient project management practices, international standards to comply, flexible engagement models and superior infrastructure, SPEC INDIA is a customer's delight. Our skilled technical resources are apt at putting thoughts in a perspective by offering value-added reads for all.