Apple WWDC 2018 – Here's What Was Announced
As one of the most popular and leading technology giant, world over, year after year, hasn't Apple always ceased to amaze us with its innovative, state-of-the-art and user appealing products, updates, technological moves? One of the biggest events in the Apple calendar – World Wide Developer Conference (WWDC) has been the apple of every developer's eye, each year, as it unveils what's in store for the Apple enthusiasts. This week-long summer event is waited for its big product announcements, developer workshops, training sessions, networking events, parties – all beginning with a detailed keynote session by the CEO of this tech giant. The WWDC 2017 has its own set of revelations to make, debut of HomePod, iPad Pros, iMac Pro being few of them, sparking a lot of enthusiasm in the minds of developers and encouraging them to look forward to what the WWDC 2018 would offer.
The Apple Special Event 2018 happened at San Jose, California from June 4th, 2018 to June 8th, 2018 amidst a lot of curiosity and zeal exhibited by the developers, engineers, product designers, about what is going to be in the Pandora's box for the software applications and OS that power the huge variety of Apple devices – the iPhones, iPads, Macs, HomePods, Apple watches, Apple TV and more.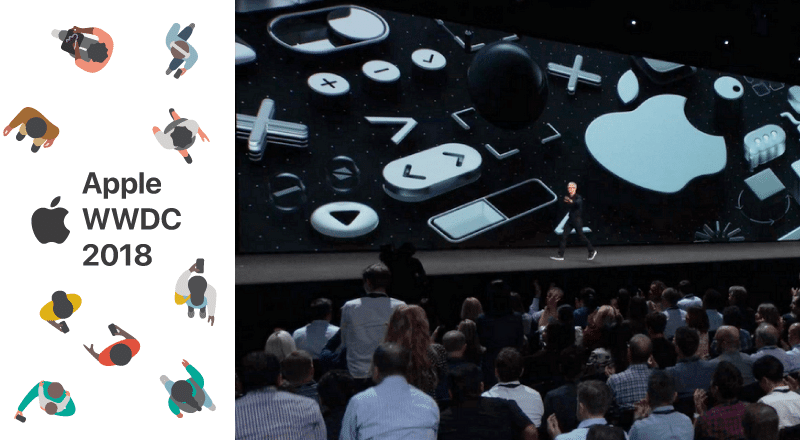 The Keynote Coverage – An Overall View of What is in Store
The CEO, Tim Cook and the senior officials @ Apple demonstrated a highly focussed keynote, exploring the various technical areas / products that play a major role in terms of innovation this year. Though last year offered certain hardware novelties like the HomePod, this year didn't have much of it. But there are many little things that are making up the news this year.  It's raining tech events right now. Google recently wooed us with its annual Google I/O conference a few days ago and now comes Apple, with its set of surprises and novelties its way. Till now, iOS 11 had been in news for a giant move in the iPhone / iPad arena. Now comes iOS 12 that formed as a focal point in the keynote address by the organization. The developer beta version is out for developers to start experiencing the changes.
Exciting Takeaways @ Apple WWDC 2018 and Its Influence on the Developer Fraternity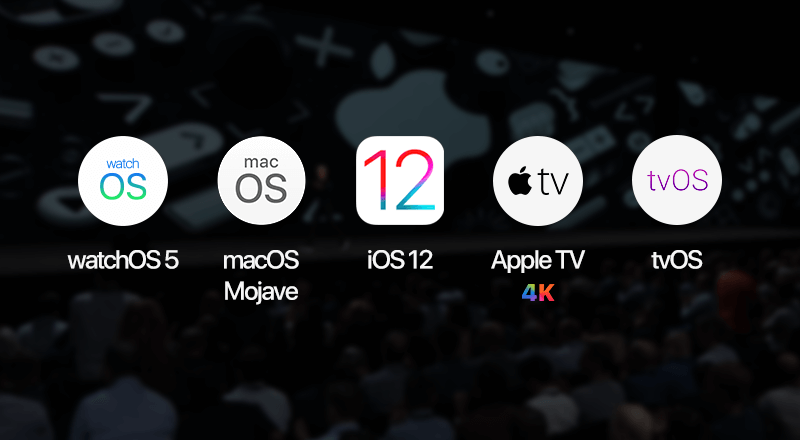 iOS 12 Will Focus More on Quality over Innovation
Interesting or not, we will know now. There are two-way opinions that are being built around the latest version of iOS. Possibly, because iOS 11 has its own set of challenges to overcome. With a stringent focus on performance this time, the company assured almost doubling down on the performance factor that will offer lot of advantage to devices that will run iOS 12 and to all those already running iOS 11.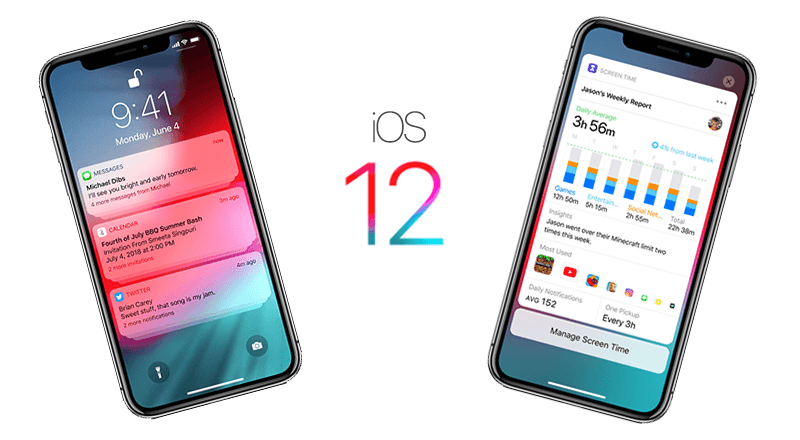 Digital health dashboard
To curb the smartphone overuse and focus on the digital health initiative, here comes Apple's latest innovation – the digital health dashboard that assists in limiting screen time and device addition with the help of certain controls that will help users prioritize on health first rather than digital usage. iOS 12 users can now set allowances for managed devices for children.
More Visual Effects
An emoji, like Samsung's AR one that allows end-users to customize faces as per their wish and however they would want the face to look like. Sticking their tongue out is also a possible mode now. There is also a Do Not Disturb provision when you are going to sleep, group notifications not to disturb you every now and then, timer settings for apps to be used regularly. Garnering motivation from Google Photos, Apple is coming up with search ideas for a set of people, places and events. Like Facebook, there is a provision to tag a photograph with a date and multiple search criteria to look for different pictures. Even during messaging, there are novel Animoji, stickers and drawing tool available in the camera functionality. A group facetime with about 32 participants will now be possible. Wow!! That is surely a relief to many, isn't it?
Apple's Launch of ARKit 2 Will Leverage Augmented Reality, A Step Further
Unleashing the potential of today's promising technology – Augmented Reality, Apple launched ARKit 2 – the AR developer toolkit and its further course of action. ARKit development platform showcases the advantages of the physical as well as the digital world by leveraging the AR fundamentals. Announcing a new .usdz file format to share AR content, associating with Pixar for developing a new file format, checking on the size of objects by dragging your finger across them are some of the key features that are sure to promise big. The shared AR environment that facilitates multiple devices watching the same experience with their own perception is surely a promising feature, to look for. With these advancements, Apple is surely in the mainstream with other giants like Facebook, Google to incorporate AR in its technological progress map.
Here Comes the New Version of macOS – 'macOS Mojave'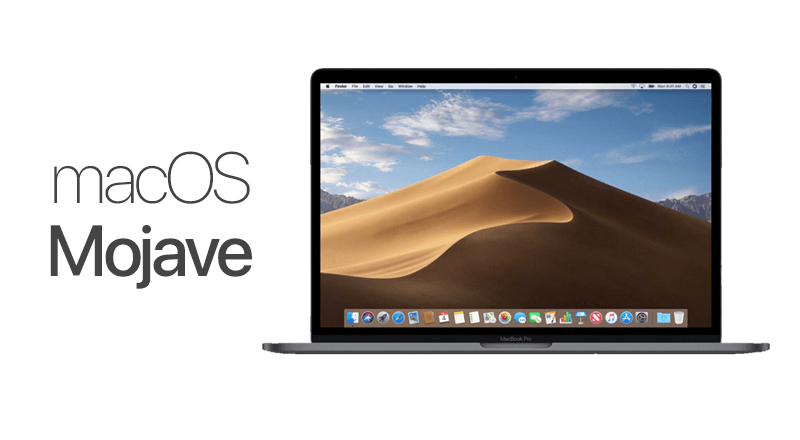 A beautiful landscape as it sounds, macOS Mojave is here to continue the tradition that Apple follows by naming the Mac OS in different ways. The best part here is the Dark Mode that offers a better work focus, with its refined colours and a disturbance free work area. This dark mode is new to our eyes as we are used to the typical light experience but is surely worth a try. A dynamically changing desktop based on the time of the day, stacks to clean up a cluttered desktop, locating files easily than ever before with its looks and a bunch of built-in apps is what the novel macOS Mojave is bringing along.
watchOS 5 is Here to Make You Fit, Active & Stay Connected
Fitness freaks we all are, aren't we? Apple was bound to get in one of its promising features -the watchOS 5 to take on other leading health and fitness watches. There is so much that can be done with this health freak watch. You can monitor your regular workouts, hold competition with friends, stay connected with family, enjoy the walkie talkie feature, earn points based on competition results, get updated results after workouts including yoga workouts, avail the benefits of different podcasts for staying informed, enjoy a more predictive and proactive Siri and more. There is much more in store! There are chances of announcements coming up for customizable watch face and expansion in the health and fitness functionality of the Apple Watch.
Siri Is Surely Getting Smarter and Closer to Artificial Intelligence
AI and voice driven computing are well linked now, and Apple knows that too well. That is the prime reason Siri has got an AI push this time. Looking at the way peers are moving, Apple ought to give Siri a makeover in terms of the receptiveness and responsiveness to queries. Certain evident features like app shortcuts, suggesting apps you need, suggesting calling someone on their birthday etc. showcase the increasing robustness of Siri and we surely look forward to an advanced version, making it increasingly popular.
Yet another feather in the cap is the provision to combine multiple actions in one command. This surely shows Siri's increasing capacity to understand and respond. You can even combine shortcuts with third-party devices like Tile so that you can question it to find out items that aren't locatable. A new feature known as Shortcuts will now be available to integrate with apps that build customizable voice commands. It is more interactive a world now, isn't it? No wonder, Siri is bound to do that too. It will now have recommendations from the lock screen, telling you what's around and what you can do, based on situations and needs.
Apple TV 4K Offers a Dolby Atmos Experience as Never Before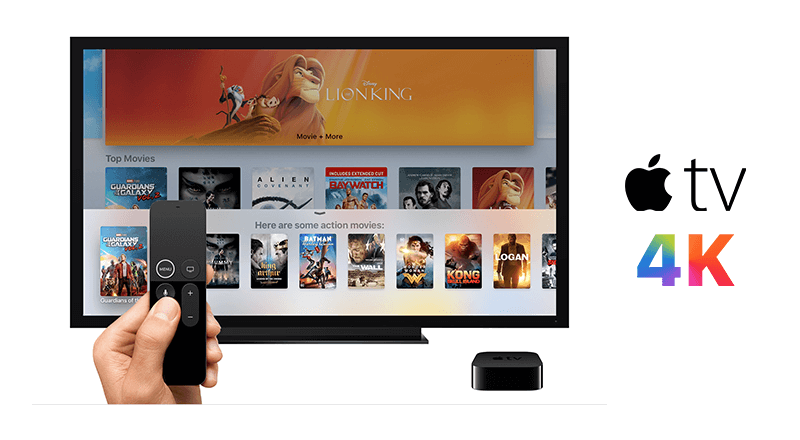 The Dolby Atmos support is right here to Apple TV 4K, including its update in the iTunes library to include movies, TV shows, music videos and more. It will facilitate you to see the shows in an amazing 4K HDR avatar with immersive and three-dimensional sound system from Dolby Atmos. Music and TV lovers have a ball now. It is going to show your favourite channels with the best of content from popular apps like Netflix, Amazon Prime Video, ESPN to name a few.
There is a lot Apple has to offer in the coming few months. Though there may not be any big news, there are many little ones to be happy about, for the developer community as well as the end user community. Apple has always been successful in keeping its fans happy and it continues to do so.
SPEC INDIA – Offering its Enriched Bouquet of iOS Application Development Services
SPEC INDIA is a one-stop solution provider for global enterprise business solutions, key service offerings, and enterprise mobile analytics. We have proven our mettle in the arena of digital transformation, across a multitude of geographies and industry segments. As a modern IT organization, we strive hard to keep at pace with most recent technologies and our resources are well versed with the latest happenings in the IT world today.
SPEC INDIA has always been on a leading spree to showcase its resourceful iOS App Development services on the comprehensive range of Apple devices. Including the latest wearable technology, we offer sophisticated and proficient customized solutions to our esteemed customers all around the globe. Our sincere, accomplished and proficient iOS developers are skilled enough to keep pace with today's modern technological race and our 'Hire iOS Developer' services have been well appreciated owing to its diverse engagement models, flexibility in payment models and the versatility, quality and intelligence possessed by our resources.
Our bouquet of services caters to the complete range of Apple devices – iPhone, iPad and Apple Watch. We offer customized solutions & apps – elegant, versatile and simple along with easy integration with business solutions and communication techniques.
Our Competencies include:
Apple Watch
Location Based Services
Swift iOS Development
iBeacon
Webkit
Apple Pay
iCloud
Touch and many more….
The iOS App Domains viz. Enterprise & Business, Social Media, Education, Life Style, Utilities, Health & Fitness, Games and Photo Editing are spread across various geographies, each of them successfully executing applications, with the best of support and maintenance from our side. Associate with us to experience a thoroughly professional methodology for iOS App Development Services and feel the difference.
SPEC INDIA, as your single stop IT partner has been successfully implementing a bouquet of diverse solutions and services all over the globe, proving its mettle as an ISO 9001:2015 certified IT solutions organization. With efficient project management practices, international standards to comply, flexible engagement models and superior infrastructure, SPEC INDIA is a customer's delight. Our skilled technical resources are apt at putting thoughts in a perspective by offering value-added reads for all.