Understanding On-Demand Apps – The Next Generation Technology
Updated
September 4th, 2023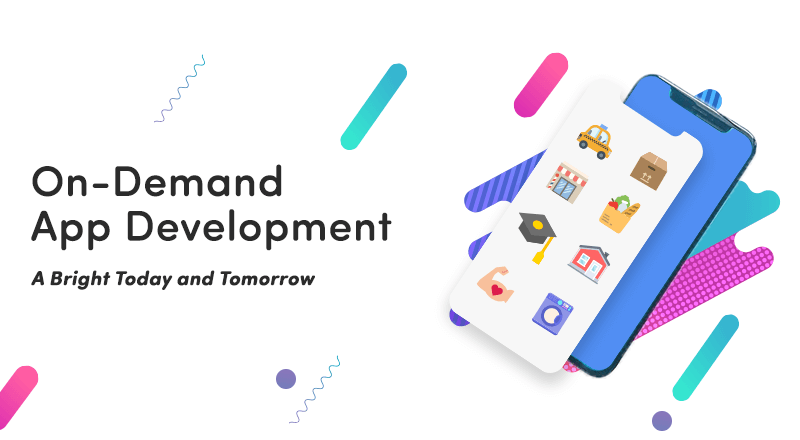 "Presently, On-demand solutions are helping numerous clients develop sustainable compliance processes that will reduce risks and increase accounting efficiencies across their organizations. We expect that number to grow significantly as other businesses choose to leverage the power of the Web to reduce time, costs, and the risks associated with implementing application software." – John Harte
On Demand App: An Overview
These are all globally well-known on-demand platforms. Today, the world is demand-oriented. You need it, you get it. Technology is moving towards an on-demand model wherein everything you ask for is converted into an actual accomplishment.
On-demand apps are the face of the future. You can now demand what you want through these on-demand apps, and it will be done. Unbelievable, as it may sound, there are many unseen areas that have now leveraged the potential of this innovative technology and are garnering popularity and profits both.
On-demand apps are experiencing exponential growth in acceptance and so is the need for hiring such app developers. It is the latest jargon in the corporate industry today, with mobility as the biggest driving factor and maximizing sales as the prime motive. These apps enable enterprises to meet customer expectations by matching their demands, a timely and precise, as needed.
As you experience and see the two frontrunners in this arena – Uber using location-based apps to offer on-demand taxi services in a secure and cost-effective way and Airbnb offering on-demand hospitality services across the globe, you can perceive the power of on-demand app development that is gaining momentum today. The very fact that on-demand apps offer customers the convenience, satisfaction, and flexibility to do anything, anywhere, and anytime is the key to its success.
On Demand App Development: Why Is It So Popular?
On-demand applications act as a platform between suppliers and customers, by offering a product or service, with ease, as and when your customer needs it. Call it the 'on-demand economy' or 'on-demand service', as per the latest business terminologies, on-demand mobile app development has increased in demand.
Some of the obvious advantages of using an on-demand application and the reasons why they are so popular amongst business owners, entrepreneurs and enterprises are:
On-demand apps possess easy access and are convenient to use from anywhere
Makes our life convenient by simplifying many of our daily needs
Save big time on time and resources with reduced wastage of energy
Information available at the tap of a finger
Instant availability of a product or service
Enables business owners to bring their ground-breaking ideas to client's fingertips
Offers better prospects to exploit the markets that have been untouched
An appropriate way to expand your market reach, boost sales and convert your brand into a renowned one
Customers gain instant fulfillment and swift delivery
"The on-demand delivery model is more than capable of handling mission-critical functions." – Greg Gianforte
Latest Facts and Statistics on On-Demand Apps
86.5 Million Americans are using on-demand services
45 Million Americans are offering services in on-demand service
51% of people who offered services in on-demand economy admitted that their financial situation has improved in the past year
51% of people offering services for startups in the on-demand economy
On Demand App Development: Industry Segments That Leverage It
There are certain service areas of on-demand apps that have been increasingly popular, across the globe:
Package Delivery Apps

Facilitate delivery of any type
Connects persons with different items be it enterprise, small segments, or individuals

Food Delivery / Hospitality Apps

Delivering food to customers at their doorstep
Be it any time of the day, service is feasible
Offers a diverse range of cuisines in stipulated time and budget
E.g. Swiggy, Uber Eats, Zomato, etc.

Person to Person Apps

Delivery apps that facilitate an individual requesting items from another individual

Business-to-Person Apps

This is most common among companies offering their products and services to end clients
Food products is one big area that falls under this category
Other areas could be house cleaning, laundry, beauty services, health care units etc.

Business-to-Business Apps

Usually leveraged in business-to-business talks with respect to the delivery of items

Personal Transportation Apps

Leveraged by commuters
Uber is one highly popular app
Turned out economical as compared to normal taxi service
Offers a range of services – budget-driven and luxury rides

Outsourcing Apps

Getting widely popular after the need for outsourcing has increased all over
Helps customers with their daily tasks through apps

Educational Apps

Makes learning easier with apps that help to tutor any topic needed be it academic, music, cooking, etc.

Housekeeping Apps

Catering to on-demand services like dishwashing, house cleaning, etc.
Helps people find agencies that help do such odd jobs

Healthcare Apps

Getting doctors and nursing care on demand
Booking medical examinations and getting medicines through apps

Freelancer Apps

Getting freelancers belonging to different fraternities
Getting a basic profile introduction and their rates etc. before dealing with them
The On-Demand Economy Is Growing, and Not Just for the Young and Wealthy – A Good Read
On Demand App Development Services: Why Opt For It?
If we look at on-demand apps through the eyes of the developers and solution providers, there are certain key factors that need to be ensured in the applications, in order to offer a user-friendly, seamless, feature-rich rich and memorable experience to customers. Here are they:
The on-demand apps need to be easy to operate for the customers. That acts as a basic requirement for the app to be accepted more by customers and to garner increased usage and satisfaction. All basic processes that are involved in the app, should be represented in a simple and easily understandable manner.
Flawless & Flexible Performance
A safe, secure, undisturbed and appealing performance by the app is necessary to garner increased usage and customer loyalty. There are certain apps that offer free service and some that get paid for. Hence, offering a seamless and flexible experience becomes necessary.
There is much information and data transfer involved. Hence, the app must be competent enough to handle multiple transactions every second. Traffic handling and management is a key area that needs to be ascertained. The app must be designed in such a way that it can manage numerous users at a single instance.
Quality and Speed of Services
After all, it is the customer who is directly affected by the quality and speed of the app. Better quality more is the trust factor ensured by the clients. And with so much competition around, the performance also needs to be quick and instant.
In this competitive world, end users have many options to choose from and hence unnecessary cost factors are sure to make you lose your business. There must be proper and budgeted costs associated.
Customized and Fresh UI/UX
A successful on-demand app must be made as per the domain it belongs to and has to offer a fresh, novel, and easily understandable look. It should depict the industry that it belongs to, to ensure more relativity. A good UI/UX is vital since it enhances how a user can easily get what is needed.
On Demand App: Key Aspects That Are Necessary
Above were the key features that need to be a part of the on-demand apps, in terms of development and design needs, from the software solution provider's perspective. Apart from that, be it any business segment or size of the industry, there are certain aspects that need to be a part of any on-demand app, to make it likable and usable by customers.
Push Notifications

Inform customers about the new services or offers
Can act as a reminder and a marketing instrument
Real-time status of orders can be sent through push notifications
Any change in the pipeline can be intimated
Booking Module

Catering to booking any kind of service
Listing preferences by customers in the last few visits to speed up the selection
Seamless integration with other modules and payment information
Geo Location Tracking and Integration

GPS integration is a must to track orders
Can inform users about progress of orders
Keeps the entire order progress updated with all stakeholders
Wish List

Maintains a list of services/products which may be needed by customers in future
Helps customers avail them faster in upcoming visits
Online Payment Facility

Easy, secure, online and fast payment methods are a must
Needs safe transaction facilities with enough payment options
Review, Feedback and Rating

Client testimonials and reviews help in getting actual user feedback
Having this feature ensures a sense of contact with the customer
Getting real-time feedback from clients instantly
Catering to Cancellation / Revision

No customer would get bound to any order if there is no provision of cancellation or revision of the order
This acts as a sigh of relief to the customers prior to committing to any order
Activity Log Maintenance

The app must provide a log of orders, search results, and all relevant information so that the end user does not have to remember all these together
It acts as a good memory brusher for clients
Store User Details for Multiple Activities

Sometimes, users may opt for multiple bookings at a time. At such times, the app should be able to recall basic information about the customer like address, phone number, etc. to avoid hassles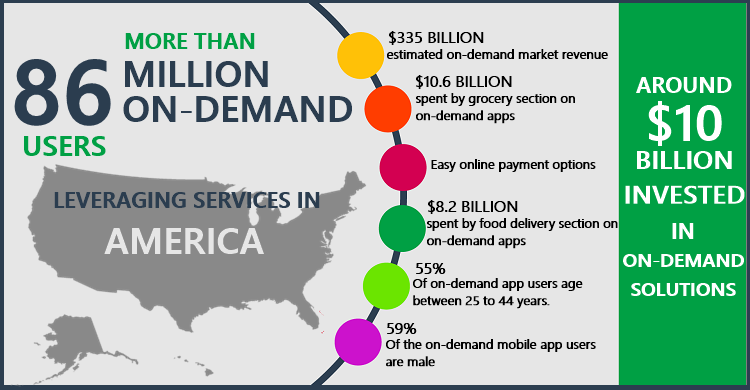 Why Should You Hire On-Demand App Developers for Your Business?
A very popular service area for IT solution providers today is 'Hire On-Demand Developers'. The hiring service has proven to be an efficient and effective mechanism for smart software development. Delving further into it, hiring on-demand app developers can cater to technology-specific areas based on requirements and expertise.
Certain key benefits of hiring on-demand app developers are:
Cost Effective and Affordable
Enriched Quality Output
Faster Turnaround Time
Skilled Pool of Technical and Process Driven Expertise
Excellent Support Mechanism
Secured Project Development
Flexibility in Hiring Models
Round-the-clock availability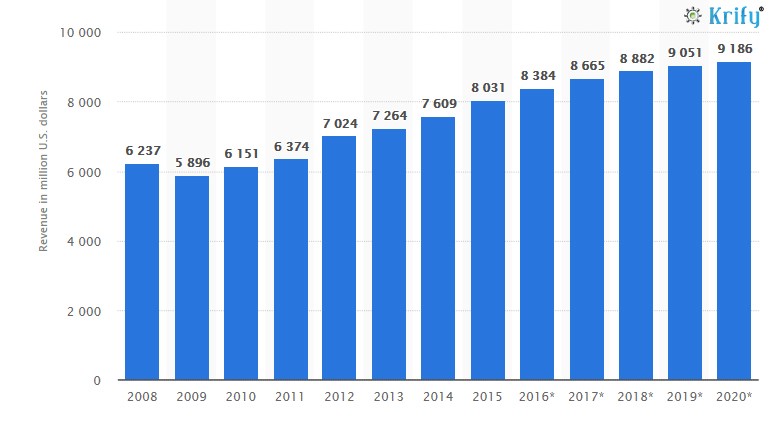 On Demand Apps: The Closing Views
Overall, on-demand app development is seeing a bright today and tomorrow since there is no looking back when it comes to online activities around the globe. It is a smart move lauded well by clients, be it individuals, small segment industries, or enterprises.
An easy interaction of customers with products/services is what is the key highlight of these apps, and that too, instantly, as and when needed.
What more would the customer want?
It would be interesting to see how this arena blossoms and what revolutionary advancements are observed in the time to come.
SPEC INDIA, as your single stop IT partner has been successfully implementing a bouquet of diverse solutions and services all over the globe, proving its mettle as an ISO 9001:2015 certified IT solutions organization. With efficient project management practices, international standards to comply, flexible engagement models and superior infrastructure, SPEC INDIA is a customer's delight. Our skilled technical resources are apt at putting thoughts in a perspective by offering value-added reads for all.