Mobile ERP Solution for a Major Conglomerate @ Myanmar
Updated
September 30th, 2022
SPEC INDIA, as your single stop IT Partner, has been privileged to work with Fortune 500 companies and large conglomerates, offering them the best of IT solutions & services. We feel elated to announce the completion and successful pilot implementation of a Mobile ERP solution for our esteemed client in Myanmar. The client is one of Myanmar's largest manufacturing and distribution conglomerate having a wide geographical spread of various manufacturing units, warehouses, distribution centers and point of sale units accessed by over a 1000 employees for a customer base of over 3 lakhs.
Driving in rigorous efforts of over 600+ person-months, SPEC INDIA has developed a cloud-based, scalable, customizable and integrated Mobile ERP system, capable of performing all business-critical transactions as well as automating operational processes in the organization. The ERP solution is accessible on multiple devices – mobile / desktops/laptops/tablet / smart screens / wireless display across the organization to give a single point of real-time data reference. The solution provides access to real-time data across organizations – Corporate Offices, Production Plants, Warehouses, Distribution Centers, Transport Cells, on the fleet, Delivery Points, etc. Live monitoring/tracking & reporting of the entire dataset, on-the-go or off-the-field at a centralized center with summarized data of multiple geo-locations and activities is available. Portals for customer and vendor access are also available.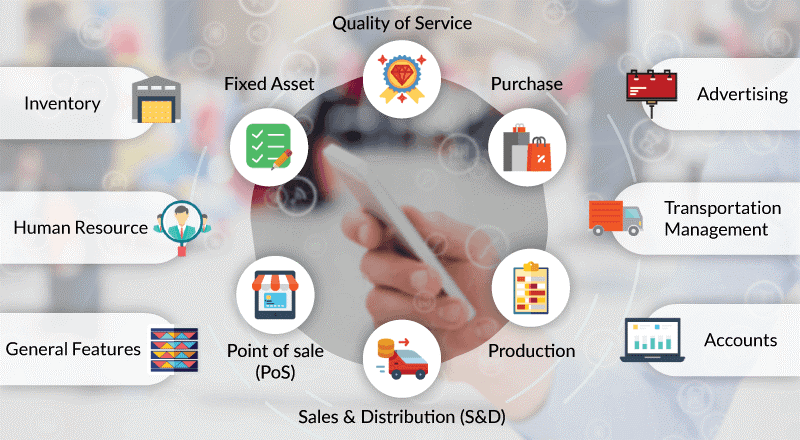 Key Business Advantages
Improved Quality of Service
Increase in Productivity
Accurate Data All the Time / On-the-Go
Competitive Advantage
More Accurate real-time data Capture
Highly configurable
External Systems / Devices Integrated with Mobile ERP
Smartphone (with Finger Scanning)
Tablet
Desktop / Laptop
GPS Device
Bluetooth  & WiFi Printer
POS System (Touch Screen Monitor, Touch Screen Tablet, Weighing Scale)

Thermometer System
RFID System
Biometric Machine
LED Shelf Display
Bluetooth and WiFi enabled Barcode / QR Code Scanner
Weigh Bridge
SPEC INDIA is rapidly expanding its horizons in the Asia Pacific region, with further opportunities lined up.
Request for a FREE POC to test drive our services. We would be glad to address any of your requirements and arrange for a meeting, demonstration or discussion, as required.