What Is Data Mining? Understanding In 200 Words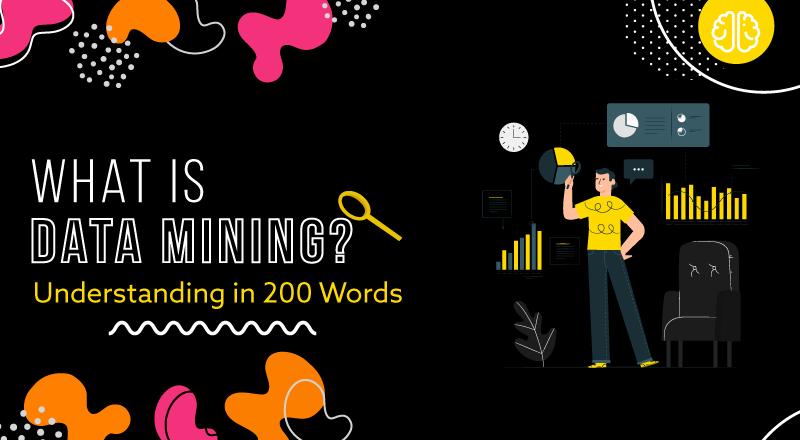 Data mining is the process of discovering patterns in large data sets involving methods at the intersection of machine learning, statistics, and database systems. – Wikipedia
The primary objective of data mining is to extract patterns and knowledge from huge data sources. The history goes back to manual extraction methods like regression analysis when data sets weren't that huge and were manageable. Modern data is quite widespread and large and hence the need for modern day data mining tools and techniques.
Components
The key components of data mining are data source, data warehouse server, data mining engine, pattern evaluation module, graphical user interface and knowledge base.
Techniques
Today's data mining techniques are automated, swift and effective with the following major activities:
Detection of irregularities
Dependency modeling
Discovering groups through clustering
Simplifying known structure with classification
Relationship approximation with regression
Representing data sets in a compressed manner with summarization
Data Mining Steps
ETL of data into a data warehouse
Storing and managing data in a multidimensional database
Offering data access to business specialists with application software
Giving analyzed data in simplistic form, e.g. graphs
Popular Tools
Oracle Data Mining, R language, Python, Orange, Rapid Miner, Weka Apache Mahout, Rattle etc.
SPEC INDIA, as your single stop IT partner has been successfully implementing a bouquet of diverse solutions and services all over the globe, proving its mettle as an ISO 9001:2015 certified IT solutions organization. With efficient project management practices, international standards to comply, flexible engagement models and superior infrastructure, SPEC INDIA is a customer's delight. Our skilled technical resources are apt at putting thoughts in a perspective by offering value-added reads for all.