What Is DevOps Pipeline? Simplified In 200 Words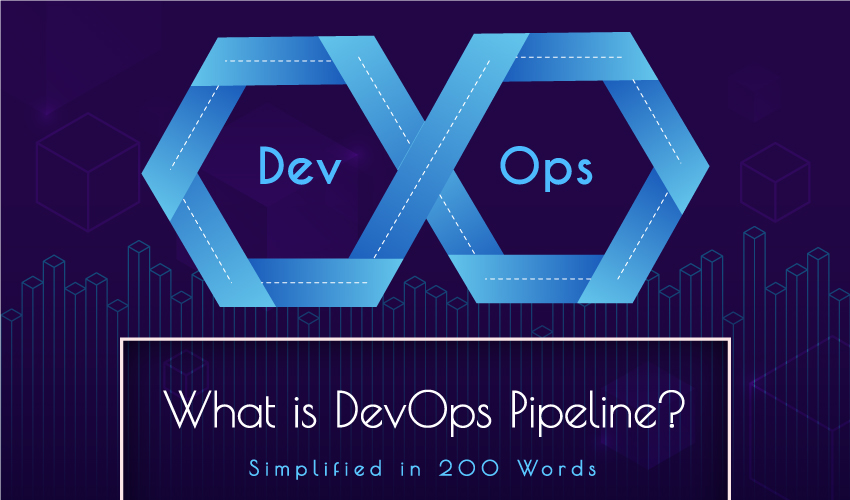 DevOps is gaining momentum among software development companies to build high-quality software at high velocity.
To implement DevOps in any organization, you need to create a DevOps pipeline.
A pipeline in software development consists of set of tools, flows, and automated processes, enabling teams to leverage technologies to build and deploy software.
Core components of DevOps pipelines:
Continuous Integration Tools –merge code in a central repository
Continuous Deployment Tools – configuration and infrastructure management
Continuous Testing Tools– automated tests
CI/CD pipeline must be well-defined as per the organizational structure to create a modern DevOps environment along with strong collaboration and automated processes.
How it works?


The DevOps pipeline can be summed up as:
Write code
Test the code
Deploy on server
Test and feedback
Fix issues
Deploy server in the live environment (production)
Constant monitor and measure
Repeat this process
This well-structured pipeline strengthens organization's ability to deliver faster with frequent releases, emphasizing on continuous improvement and enhanced customer satisfaction.
Best DevOps Pipeline Tools:
Jenkins
Azure DevOps Pipeline
BitBucket
GitLab CI
Artifactory
JMeter
JUnit
CI/CD practices facilitate concepts like microservice architecture and containerization.
SPEC INDIA, as your single stop IT partner has been successfully implementing a bouquet of diverse solutions and services all over the globe, proving its mettle as an ISO 9001:2015 certified IT solutions organization. With efficient project management practices, international standards to comply, flexible engagement models and superior infrastructure, SPEC INDIA is a customer's delight. Our skilled technical resources are apt at putting thoughts in a perspective by offering value-added reads for all.