What Is Open Source Software? Explained In 200 Words
"Open Source Software" (OSS) is publicly accessible software that anyone can use, modify, and improve as per requirement.
More than half of the enterprises are using open-source software to meet their digital transformation goals.
It's developed in a decentralized and collaborative manner with the help of the community.
Anyone can use this software for any purpose without any restrictions. The original authors of the software make source code publicly available under several open-source licenses.
The Open Source Initiative (OSI) was established in February 1998.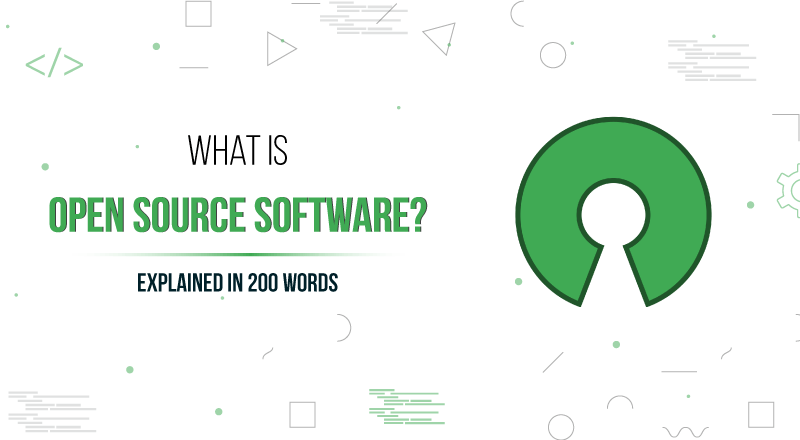 It has played a major role in the growing usage of technologies by promoting innovation, learning, and easy exchange of ideas through open sharing of code. Companies like Microsoft, Facebook, IBM, Google, Oracle have supported this initiative by making their important projects open-source.
It's in contrast to proprietary or closed sourced projects where modification is not allowed and source code is not accessible.
Popular examples of OSS are Firefox, MySQL, Linux, Apache, OpenOffice, PHP, and many more.
Advantages:
Free software, no costs to use
Easy integration, customization, and development as per requirement
High-quality, scalable, and secure
Flexible and adaptable
It's hugely beneficial to businesses as it increases innovation, efficiency, and quality.
SPEC INDIA, as your single stop IT partner has been successfully implementing a bouquet of diverse solutions and services all over the globe, proving its mettle as an ISO 9001:2015 certified IT solutions organization. With efficient project management practices, international standards to comply, flexible engagement models and superior infrastructure, SPEC INDIA is a customer's delight. Our skilled technical resources are apt at putting thoughts in a perspective by offering value-added reads for all.