What Is Progressive Web Apps? Explained In 200 Words
Progressive Web App (PWA) is introduced by Google Developers Frances Berriman and Alex Russell in 2015.
PWA is a web application that uses HTML, CSS, and JavaScript to deliver rich native-app experience on desktop and mobile.
Although there is an app for almost anything, it is difficult to install and maintain apps from single device. PWA is perfect to overcome this problem.
User can refrain from downloading from stores as it functions easily in the web browser.
Features:
Fully responsive
Browser compatible
Works offline
Push Notifications
Device hardware accessibility
Self-update
Secured
Easy installation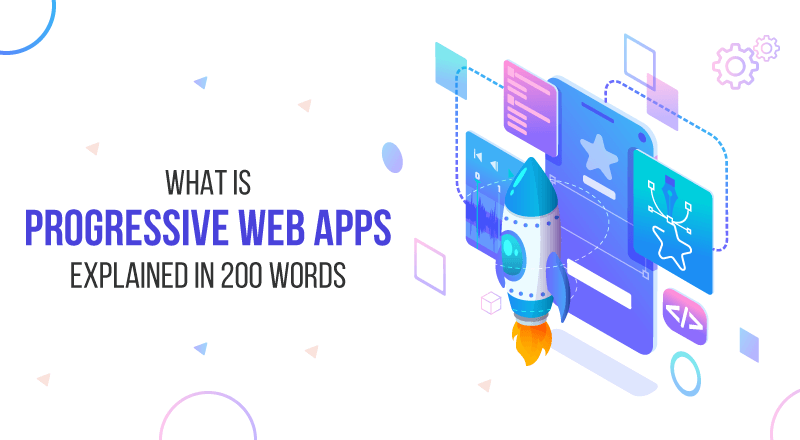 The goal is to provide seamless experience in a way user is unable to distinguish PWA and a native app.
Google explains PWA with the acronym FIRE  meaning, FAST, INTEGRATED, RELIABLE, ENGAGING
The components are:
Manifest.json file – JSON configuration file
Service Worker – JavaScript code
App Shell architecture – design pattern
Transport Layer Security – for the service worker to work
Big hitters: Google, Microsoft, Pinterest, Tinder highlights improvements like increased conversions, revenues, etc. with PWA.
SPEC INDIA, as your single stop IT partner has been successfully implementing a bouquet of diverse solutions and services all over the globe, proving its mettle as an ISO 9001:2015 certified IT solutions organization. With efficient project management practices, international standards to comply, flexible engagement models and superior infrastructure, SPEC INDIA is a customer's delight. Our skilled technical resources are apt at putting thoughts in a perspective by offering value-added reads for all.