What Is Windows Server Core? Understand In 200 Words
Microsoft has offered the Server Core version since the year 2008 along with Windows Server 2008 edition.
True to the term 'Core', it consists of a set of minimally needed basic features to execute Windows Server.
The Server Core version is a great replacement to the traditional complete GUI enabled version.
Windows Server Core installs only those components that are needed and important. It does not include those components that could be avoided. That is a key USP of Windows Server Core.
This is the main reason as to why the Server Core is smaller, more convenient and easier to handle, as compared to its traditional version.
Since it is smaller in size, it needs lesser storage space, uses lesser memory and promises higher inbuilt security.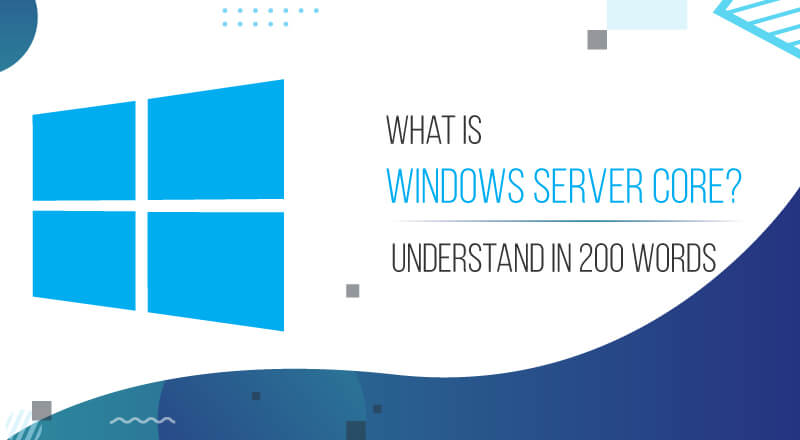 Hence, organizations that need to have increased number of servers, should go in for Server Core implementations.
Usually, large enterprises opt for Windows Server Core so that they encounter least managerial functionalities, lesser RAM needs, quicker boot time and higher uptime.
The latest move is that Server Core is substituted with Nano Server in the version – Windows Server 2016. It is thinner and smaller than Server Core, enhanced for usage with the modern-day cloud.
SPEC INDIA, as your single stop IT partner has been successfully implementing a bouquet of diverse solutions and services all over the globe, proving its mettle as an ISO 9001:2015 certified IT solutions organization. With efficient project management practices, international standards to comply, flexible engagement models and superior infrastructure, SPEC INDIA is a customer's delight. Our skilled technical resources are apt at putting thoughts in a perspective by offering value-added reads for all.