SPEC INDIA Is All Set to Conform with EU GDPR Standards
Implementation of the proposed General Data Protection Regulation (GDPR) Regulation, in European Union (EU) law, is on the horizon, about to be launched from an effective date of 25th May 2018. Identified as one of the most significant acts that will lead to high-end data privacy for all citizens of the EU, GDPR is all set to change the face of data protection, on a global front. As the world awaits the implementation of GDPR, SPEC INDIA, as a proactive and responsible software development partner, is all set to welcome it by understanding & analyzing its implications on the bouquet of enterprise business services & solutions that it offers, to its esteemed clientele. Based on the objective of offering best of productivity and profitability through our offerings, the team experts have studied proposed changes that would be required after GDPR implementation and the opportunities and issues that need to be addressed from the perspective of the IT solutions & services.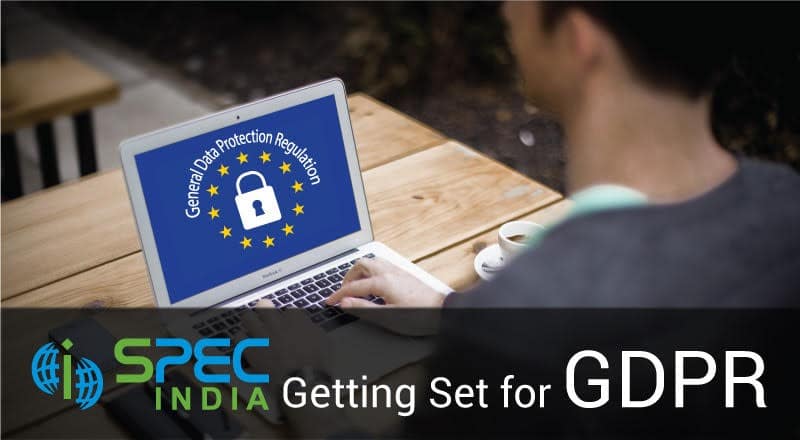 SPEC INDIA's Views on GDPR Implementation & Its Drive Towards Optimum Security Mechanisms
Our entire plethora of business solutions and services work on the blanket of a variety of data belonging to disparate data sources. Protecting the data of our esteemed clientele surely comes on the top of our objective and hence, we are all set to adhere to GDPR standards & recitals, to the fullest.  There are certain measures we must follow, which will lead to implementing security measures with utmost care and diligence:
We are dedicated to protecting our client's personal and business data. All set to abide with GDPR standards, we are ready with set standards of data privacy, protection and security.
Based on needs and environment, our security mechanism would change respectively along with related security policies and its working.
There needs to be a revisit on how to make proper contracts that fulfil and embed all necessary criteria that are a based to adhere to the GDPR standards including the risks involved in them.
A thorough risk and gap analysis needs to be performed to lay down what exactly needs to be worked upon, for optimum standardization
Higher level of methodological and purposeful detailing would be needed so as to imbibe the GDPR act as best as possible
Inline to GDPR guidelines; SPEC INDIA has appointed Data Protection Officer which will further help in streamlining processes and policies to ensure data security across the organization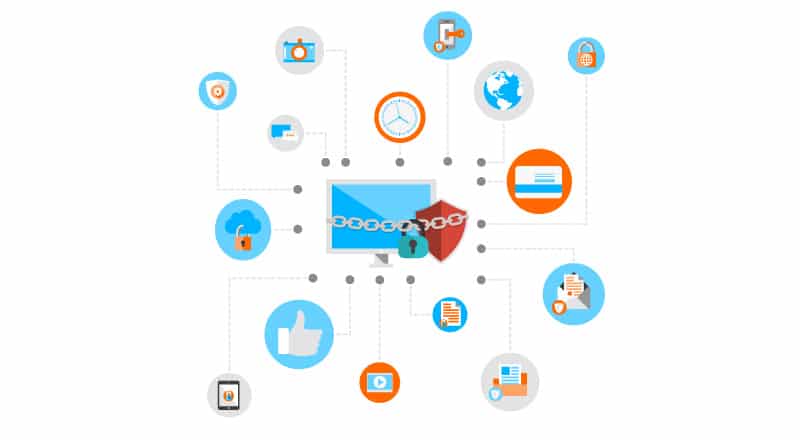 5 Key Areas SPEC INDIA Will Take Care Of, to Attain Utmost Data Privacy as Per GDPR Regulation
With the GDPR norms coming up in a big way, it is essential to keep a stringent eye on certain areas that are particularly related to security and privacy of information like passwords, health information, business data, credit card data, personal information etc. At SPEC INDIA, we ensure our skilled team of developers, designers, testers, architects, managers are fully well-versed with the nuances of the risks that could follow. Following are the 5 important areas that focus on major security risks that could occur, if not attended to properly:
Sensitive Data Revelation
In all our IT solutions and services, we must ensure that our software applications and APIs have complete control over protection over sensitive information. If weakly protected, there are umpteen security threats that could hover on the information, leading to loss of data. For a need to maintain personal data of users, there must be efficient encryption algorithms in place that can protect the data from misuse and pass on the data in an encrypted form.
We must take care of seamless implementation of authentication processes since missing out on that could lead to an open hand to attackers for misusing important information which is private and confidential.
There must be thoroughly defined configuration setup rules and processes that facilitates a comprehensive and full proof security mechanism, which includes configuration and regular updates of various components like frameworks, systems, libraries, applications and more.
Inadequate Log Maintenance & Monitoring
We must maintain adequate log records and those need to be regularly monitored, leaving no chance for attackers to malfunction with any type of data. A proper log maintenance is sure to keep a higher level of security and privacy of information. These log records must be in an encrypted form so that it isn't possible for anyone and everyone to read it.
Components with Identified Exposures
There must be extra care and monitoring of different components, APIs that are exposed in the software solutions and services since undue exposure of them could leading to outrage of private and secure data, related to the applications. Any type of communication must be through HTTPS with a proper deployment of SSL certificate. Even while asking security questions, personal information should be avoided. Data handlers can be made that call allow end users to delete their private data if needed.
SPEC INDIA, as your single stop IT partner has been successfully implementing a bouquet of diverse solutions and services all over the globe, proving its mettle as an ISO 9001:2015 certified IT solutions organization. With efficient project management practices, international standards to comply, flexible engagement models and superior infrastructure, SPEC INDIA is a customer's delight. Our skilled technical resources are apt at putting thoughts in a perspective by offering value-added reads for all.