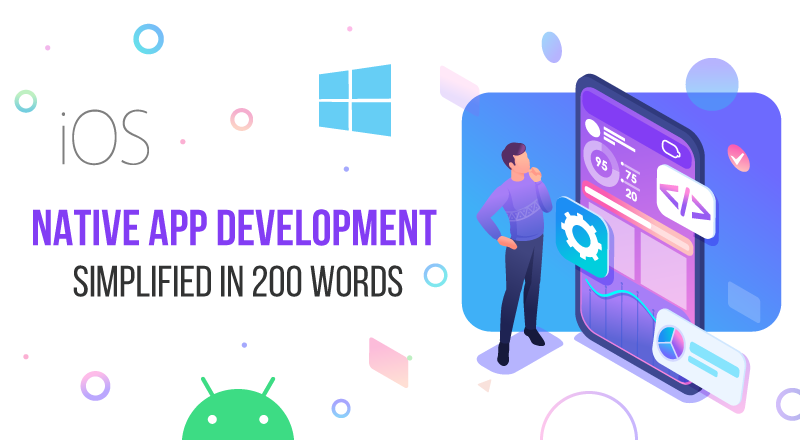 Unlike websites and web apps, native apps don't run in the browser.
Native apps are the mobile apps written in specific programming languages such as Objective C or Swift for iOS and Java for Android. It runs on specific platforms like Android, iOS, Windows, and many more.
You need to download apps from app stores such as Apple's App Store and Google Play store. It uses the native mobile operating system and device features to deliver a superior user experience.
It can be accessed through the icons on the home screen.
Regardless of the business size and type, native apps fit all the requirements.
For businesses, it plays an important role in expansion and growth. It increases brand awareness, customer engagement, and visibility.
Highlights:
Great performance
Work faster
Accessible offline
Familiar look and feel of all apps
Smooth navigation
User-focused UI/UX
Secure and intuitive
Google Play Store has 2.46 million apps and Apple's App Store is having 1.96 million apps, as of 2019.
Native App vs Hybrid Apps vs Cross-platform Apps is a popular debate to conclude which one is better. The choice is subjective as each has its own benefits and limitations.
A Good Read: Progressive Web App vs Native App vs Cross Platform vs Hybrid App