Why Flutter For Startups? 200 Words Explanation
Flutter is Google's open-source mobile UI framework for developing cross-platform, native-like apps with ease.
Constantly evolving market and innovation challenges along with speed of delivery are important for startups. Flutter solves nearly every challenge for tech startups by offering native experience, cost-effective development, faster time-to-market, and cross-platform nature.
Flutter apps are written in Dart, Google's modern and client-optimized programming language which can give startups a competitive advantage.
Flutter is an ideal choice for startups because:
Open-source and cross-platform saves your cost
Develop apps for Android, iOS, Windows, Google Fuchsia, Web, Mac, and Linux using a single code base
Easy integration
A rich set of widgets and UI elements make UI development faster
Faster loading and superior performance
Reduced development time
Intuitive design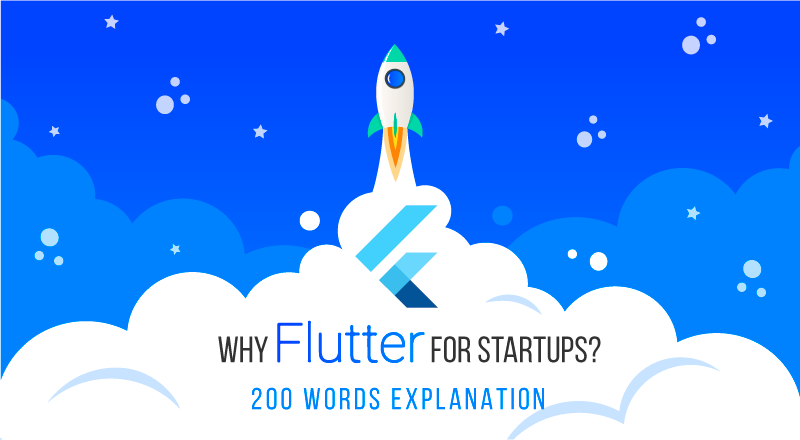 Startups can skyrocket their product launch with Flutter, popular for its speed. It is used by many startups as well as enterprises.
Companies using Flutter:
The New York Times
Google Assistant Apps
Tencent
Realtor.com
Hamilton
Alibaba Group
Greentea
Groupon
Baidu
It is evolving and has great potential to simplify startup hurdles, making it reliable and the first choice for startup app development.
A Good Read: Why Do We Suggest Flutter For Startups
SPEC INDIA, as your single stop IT partner has been successfully implementing a bouquet of diverse solutions and services all over the globe, proving its mettle as an ISO 9001:2015 certified IT solutions organization. With efficient project management practices, international standards to comply, flexible engagement models and superior infrastructure, SPEC INDIA is a customer's delight. Our skilled technical resources are apt at putting thoughts in a perspective by offering value-added reads for all.