SPEC INDIA's Global Participation At Unbound 2018 To Empower The Growth
SPEC INDIA, one of the leading enterprise software solution providers across the globe, today announced the successful participation at Unbound – UK's largest tech innovation festival.
20th July, London, UK
SPEC INDIA Attended Unbound 2018 To Build The Partnerships And Establish Business Opportunities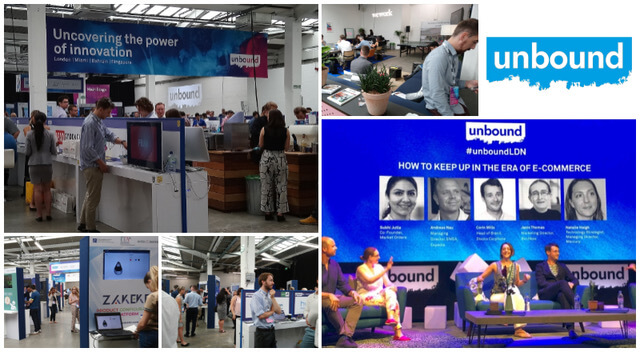 Known as 'Europe's largest and most exciting innovation festival', the unbound event was held successfully in London on 18th-19th July.  The event witnessed 5000+ entrepreneurs, innovators, corporate executives, investors, industry leaders, and thought pioneers from all over the world to discuss the future of tech.
With an aim to celebrate innovation and explore the digital disruption, Unbound London was packed with well-known speakers from world's leading brands to offer the insights into next-gen digital solutions. SPEC INDIA, a pioneer company in delivering world-class enterprise solutions was a proud participant at this global event to nurture existing relationship with clients along with establishing newest business opportunities.
"It was a wonderful experience. We were observing the wave of innovation in the tech industry and we were delighted to meet new business partners, entrepreneurs, and our esteemed clients. It bridges the gap between cutting-edge technologies and business partners. We are all set to welcome the latest technologies and trends which will take your business to the next level."
– Consultant of SPEC INDIA @ unbound London, 2018.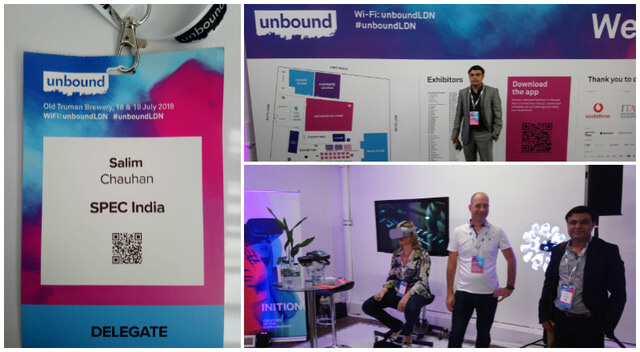 SPEC INDIA At Unbound London: Join Hands for Forward-Thinking Digital Solutions
Dedicated to implementing the latest technology concepts, SPEC INDIA aims to become a comprehensive digital partner to multi-domain businesses.  In order to explore the UK's market after Brexit and GDPR compliance impact. This year's agenda was to connect with the key audience and deliver strategic solutions using modern tech concepts such as IoT, AI(Artificial Intelligence), Machine Learning, and AR/VR( Augmented Reality/ Virtual Reality).
Unbound 2018 was a huge success and SPEC INDIA plans to visit such global events by showcasing cutting-edge solutions to fuel the growth.
About SPEC INDIA:
SPEC INDIA is a global leader in crafting innovative and cost-effective enterprise solutions with remarkable 30 years of experience and hands-on technical expertise. With a prime focus on customer satisfaction, SPEC INDIA is rapidly expanding its presence across the world by participating in global events with an innovative approach to digital transformation.
Watch this space for the corporate achievements, current happenings, and trends at SPEC INDIA.