Quarterly Newsletter December 2019

As Your IT Partner We have The Right SPEC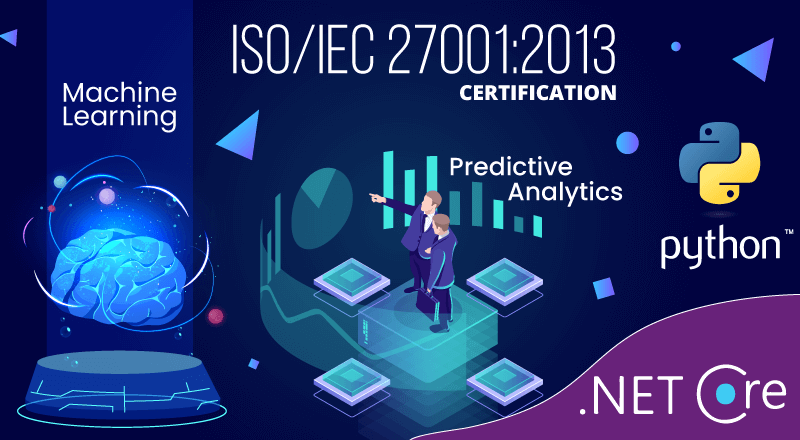 Reflecting on the Year 2019, Looking Forward to the Year 2020 With Aspirations & Enthusiasm
As we start the new year 2020 with a bang, here's wishing you a very "HAPPY NEW YEAR" – a year filled with ample success and happiness!
Would there be a better way to say goodbye to the year 2019! In the last quarter of 2019, our organization proudly, achieved the ISO/IEC 27001:2013 certification, as targeted. Reaching this milestone had been our stringent focus and kudos to our dedicated taskforce, we have obtained the certification and are now competent to fulfill the data security needs of today's industry segments, including GDPR compliance.
In the year 2019, our focus was on newer technologies grabbing the IT scenario. Our skilled taskforce was bent upon gaining enriched expertise in leading technologies of today. This last quarter, our teams have showcased experience in cutting-edge technological areas like machine learning and predictive analytics. Popular programming languages like Python and .NET Core have been our forte, with our teams gaining increased proficiency in them.
SPEC INDIA feels proud and gratified to have seen a year filled with achievements of our task force, successful implementation of IT solutions and services, satisfied clients and an eye for progress and quality.
"I would personally like to thank all our valued SPEC customers and partners for their continuous support and dedication – we couldn't have been where we are now without such a tremendous level of endorsement from all of you. I also would like to thank the team at SPEC for all the hard work and incredible levels of enthusiasm ensuring that our customers and partners get the best from us. Wishing everybody a peaceful and a happy, healthy and successful 2020."
Mr. Milind Shroff, CEO, SPEC INDIA