Quarterly Newsletter March 2020

As Your IT Partner We have The Right SPEC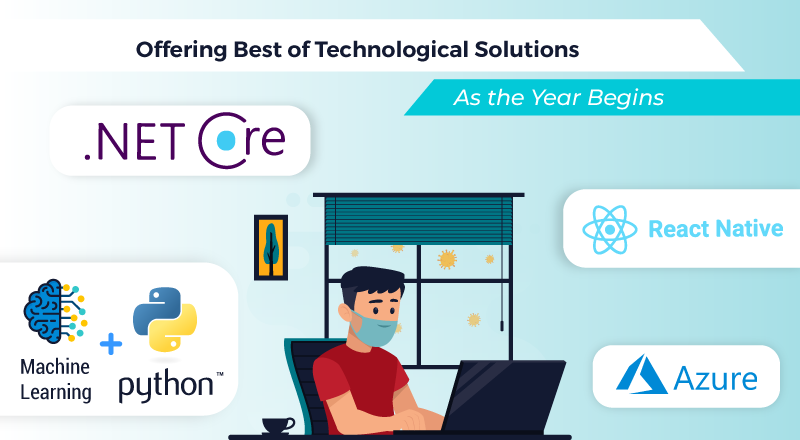 Year 2020 Begins with Technologically Strong IT Solutions & Services
Our technology bouquet has multiple distinguished branches, Microsoft being one of them. Microsoft and its technical stack have been our forte.  Our technical team has garnered expertise in niche technologies like Microsoft Azure. Cloud computing services, database services, data resiliency, BCDR integration – our expertise showcases it all.
Our exclusive team of developers have showcased proficiency in .NET Core, making the most of features like containerization, unified MVC and Web API frameworks, built-in dependency injection, to name a few.
Our proficient developers have been gaining hands-on experience on React Native – the leading, UI focussed, tried and trusted programming language, by developing cross-platform applications. These applications leverage the goodness of React Native like its support for third-party libraries, community support, write once use everywhere feature etc.
Machine Learning has been one popular technology today, for uncovering hidden insights and predicting future trends. Our skilled taskforce has gathered experience in building ML models, algorithms and predictions with Python, one of the best fit for ML owing to its simplicity, consistency and flexibility.
The world is going through a crisis – the Covid-19 pandemic. Our customer centric approach has not deterred us from offering our esteemed clients an uninterrupted service. Looking at the call of the situation, our 'people-first' approach has encouraged the entire task force to effectively implement the WFH regime, ensuring a seamless flow of growing business.