Quarterly Newsletter September 2019

As Your IT Partner We have The Right SPEC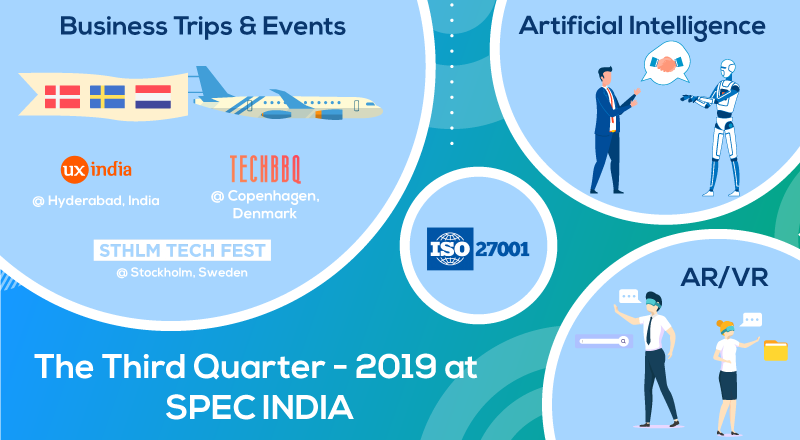 Technology Progressions Know No Boundaries, Neither Do We!
As we are in the last quarter of 2019 so far year has proved to be very fruitful and happening for us. In the third quarter, as a part of our business strategy, we visited Europe with an aim to strengthen our relations with existing clients and discover new opportunities. Our business team visited Denmark, Stockholm, and Amsterdam during the trip.
With a focus on understanding and analyzing the EU IT market our team met bunch of like-minded visionaries. We exchanged ideas and visions about digital transformation and how SPEC India can help start-ups, enterprises fuel their growth. The key highlights of our trip were attending acclaimed events – TECHBBQ and STHLM TECH FEST to engage with tech-enthusiasts and learn more about emerging tech trends, start-ups, and scale-ups.
As we know UX is an integral part of any organization. SPEC India's UX team attended UXINDIA- the biggest conference on design in India to be Up-to-date with the latest UX trends.
Being a software development company security is inevitable for us. In line with this, we are all set to achieve the ISO 27001 certification by the end of 2019.
AI and machine learning – two of the cutting-edge technologies will be our prime focus in the upcoming quarter.
With 2019 approaching its end we realize in the coming times' technology will have a lot to reveal!